Recently on 1st June AllBloggingTips.com Completed 6 months :) I was pretty happy to see progress of my blog. So I decided to make some more changed to comes up with something cool.
I'm sure that you might notice these changes here with my blog.
So what's it, exactly?
Today, I am going to announce few changes that I did recently. I hope you will like these new change. If not? Do comment below to let me know if I missed something ;)
I installed CommentLuv Plugin

CommentLuv is an awesome WP plugin that allows commentators for adding links to their latest blog posts along with their comments. This plugin can help to get more comments, and it also help our readers to build backlinks for blogs effectively.
Now I installed CommentLuv Plugin. If you comment below it will show up your 10 recent post along with your comment. Which will help you to get few traffic, backlinks. Isn't that cool ;)
Another thing good about Comment Luv Enabled is it automatically fetches ten most from the RSS of the URL you provide. And will show selected post with your comment. So what you are waiting for comment below and get quality backlink.. Currently this blog is page rank 3
We got Google Sitelinks.
Yes, We got google site links on 1st June. Its another good changes for SERP of this blog. To see how site links work see screenshot below!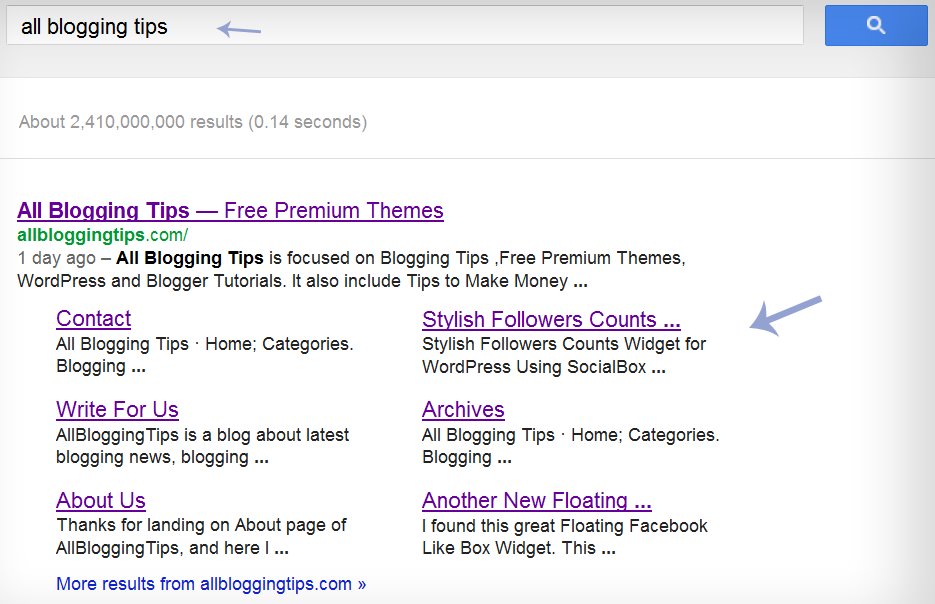 New Logo
Recently I was planing to use some good fonts for ABT logo and new icon. But I thought current one is better. I just did some customization like changing font, colors, Icon. Have a look below. Do let me know how's it? BTW I like simple logo ;)

What's More?
A part from new logo and installing comment luv plugin. I also did some more changes to optimize this blog :)
Adding Subscribe Box After header
Floating Sharing Buttons, After post sharing buttons
Little Changes to Menu
Header, Sidebar, Before, After post option to add banners.
Hot Products Widget in Sidebar
Removing Author Avatar from Homepage
Awesome Commentators Widget!
The main thing I want to write in this post that is Installing CommentLuv Plugin and New Logo. Rest are few things that I wanted to tell you. In the mean time I also join few affiliate networks like KolaKube. Currently this blog runs on Marketer Delight 2.1 Best skin for thesis.
I also added few ads on this blog.  These are some new changes has been added in my blog, I hope you will enjoy with these changing. Do let me know if I missed anything.
Have a great day.  :D