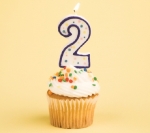 So, finally it's 2nd year of blogging.

So many amazing things have happened in the past year because of this blog.

I can't quite believe I have been blogging for two years now, (it has gone way too quickly)

At the beginning I didn't know where to begin… my blog posts were short and awful, and I didn't know what to post about but, I feel like my blog has come far in the year and although I still want to keep improving it.
Why I started this blog?
Before starting this blog, I was learning lot of things about Blogging and Web designing.
I used free hosting to learn WordPress and after sometime I decided to buy top level domain and paid web hosting to start this blog because I wanted to improve my writing, English, share what I learnt so far and make a little money. I already discussed in details here.
Here are quick reasons for starting this blog
Share what I learn
Help as many as I can
Learning new things
Improve writing skills and English
Make little money
Statistics
Here is what I achived in 2 years of this blog. Below is analytics screenshot

Wow, I cannot believe I have written 322 posts already! :D
At around 500-1000 words each I estimate that I have written more than 200,000 words something!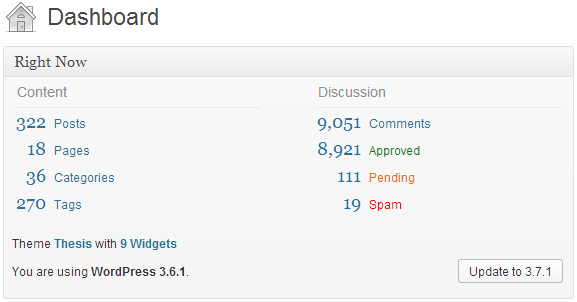 Here are some interesting numbers.
Facebook Fans: 7,500+
Twitter Followers: 3,600+
Feed Subscribers 15,000+
Active Newsletter Subscribers: 2k
Published Articles: 322
Total Comments: 9000+
Alexa Rank:  9k
Page Rank : 3
Top Posts (# of Views)
These are interesting numbers, did you notice one thing?
7 out of 8 posts are list post.  Apparently everyone loves a good list!
Thank You!
Many thanks to everyone who helped me – the readers, guest writers!
I'm still learning so much about it all. I have discovered some amazing new blogs, bloggers, friends and followers.
I'm so happy with the support I have had, and how much my blog has grown over this past year.
And I'd like to thank YOU for helping me in the 2 years of my blogging journey.
These guys worth mentioning here. I learnt lot of new things from their blog. In no particular and sorry if I have missed anyone out!
Special thanks to:
Harsh Agrawal of ShoutMeLoud
Zac Johnson of ZacJohnson
Ileane Smith of BasicBlogTips
Rahul Kuntala of LearnBlogTips
Pradeep Kumar of Slashsquare
Harleena Singh of Aha-Now
So what are my plans for the next year?
Well, I would love to keep my blog growing. I'd love to move up the Top Alexa rank. However, as a student, I wouldn't get much time to spend on my blog.
Lastly, a big thank you to all that take the time to read my blog and comment. Your comments mean the world to me.
Thank you for your continued support.
Don't forget to share What I Achieved in 2 Years with your friends.