If you happen to be a part of blogosphere, you might have noticed a couple of odd facets to which you couldn't find immediate solutions.
Reviving old posts is one major concern of most of the bloggers as it is very painful to see their hard work moving into the archived zone.
Yet, now you can do something to revive these and to Give New Life to Old Posts, which somehow happens to get ignored by readers.
Carry on reading this article! ;)
You will get some golden rules to resolve this problem and Give New Life to Old Posts.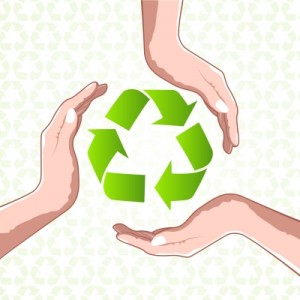 How To Give New Life to Old Posts?
Update Old Posts on Your Website:
Blogosphere is a centre of changing perceptions and research. Every day you get to see something or other making its place as top content on search engine. Therefore, you must start re-working to Give New Life to Old Posts and update with your experiences on the basis of current SEO trends. This lucrative update will make your blog useful and can be truly magnetic towards traffic building.
Cross Linking:
This can actually fetch returns of multi-tasking. Most of us as a blogger has done cross linking many times, but with old blog posts it seriously creates wonders.
You can simply punch an anchor text with all appropriate keywords. This will pop up your website's ranking on search engine as well will enhance Google PR.  There is other way out also. Blogger can employ insight plugin for cross linking in a new post and this will help them out in making people stay for longer on their website which will reduce bounce rate of their blog.
Do Read : Search Engine Optimization Through Internal Linking
Take Help of Social Media:
Social media sometimes can be good source of traffic, even if you are sharing a couple of old posts. You can harness its potential through Twitter, Facebook, stumble Upon etc. This can be a wonderful option of rejuvenating your old posts.
Check Out : Top 10 Best Social Sharing Plugins For WordPress
Create A Follow Up Post:
Although it sounds similar as cross linking part,
Isn't it? :D
But in follow-up post you can directly link up both old and new posts. In this you easily indicate the older posts and with new post, giving it a new exposure. By this you can share your messages written in the old posts with the new readers also.
Use the Related Post/ Recommended Post Plugin:
You would find plethora of plugins/ widgets available for showing related post/ recommended posts just below the article or in sidebar. By using these plugins you can easily give new shape to your older posts. The plugins maintains a balance of PR and gets you better search engine ranking.
Optimize Your Old Blog Posts:
No one can disagree with the fact that search engine is a best corner for generating traffic. If you simply do a small research on keywords and keywords density, and punch with a little fresh description, let me tell you that it is going to help you immensely.
Must Read : 5 SEO Tips to Use Keywords Effectively
Use Subscriber Link Resource and Attract Traffic:
Subscriber list is a good place to show your cards. You can transfer all your old blog posts to subscriber list at a regular interval and in this way readers will end up in reading more of your blogs. Make sure you don't over do this because this may force your subscriber to unsubscribe from your mailing list.
Did I miss any points? That you are using to revive and Give New Life to Old Posts, If yes then share your points with us via leaving a comment.