So, you have a photography blog and you've been posting pictures for a long time and you're still not getting enough traffic. The same happened to my friend. Traffic means a lot especially for blogs. It's easy to manage a photo blog, but when it comes to traffic it may be difficult to get it. In this article I'm gonna show you how to increase traffic to your photo blog making the best use of the social networking sites.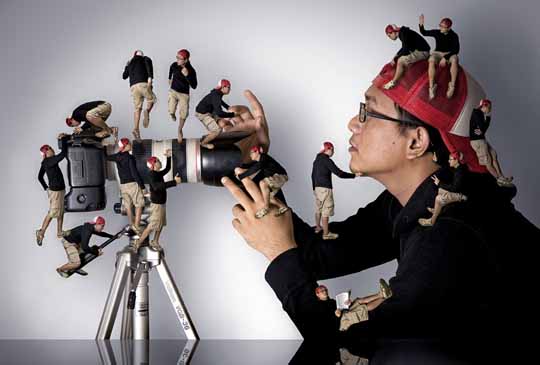 1. Use Watermarks while sharing your pictures
One of the best way to increase traffic to your photo blog is to share your pictures with your blog URL watermark or use some text like this on the image – "For Full Size Visit This Website – [YOURBLOG].com". You small size pictures while sharing, and tell them to visit your site for the full size images.
2. Join Photography
groups

on Facebook

There are many groups on Facebook for photographers, you can find them in the search bar in the Facebook homepage, then there you'll find some posting there, send a friend request to anyone of them, and then, after he accepts the request, tell him to add you to the group. And then post your images(which should have watermarks). And then wait for a few days, you'll see the increase traffic to your blog!
3. Pin your Images
Pinterest is the largest growing social networking site. You can drive large amounts of traffic from Pinterest, if you have good amount of followers. You may google it to find tips and tricks about how to increase followers and repins. Here are a few tips to get more followers –
Keep pinning regularly
Don't pin only your (blog's) images, but also keep pinning other awesome pics.
Comment on others images to gain exposure
Follow as many as you can, so that you'll gain exposure, since they'll see you in their notifications and may follow you back!
4. Add your images in Flickr
As you know, Flickr is one of the largest image sharing sites. Add some images in Flickr with a watermark text(make sure your blog URL, is in the watermark text.)
5. Optimize your images for search engines
SEO is the best way to increase traffic for any kinda blog. This is the same for photo blogs too. Here are few tips to optimize your images for search engines –
  1. Use keyword in file name
For example, let us think you've bought a new Mercedes, and you want to post that image in your photo blog, then the image with file name my-new-mercedes.jpg would get a better ranking in search engines than IMG00010.jpg
So, it's better to use a keyword in a file name, to get a better ranking.
  2. Descriptive Alt Tags
The alt attribute describes the contents of an image file.(You can read about the importance of alt attribute in the image publishing guidelines). An image with alt attribute is market up as follows –
<img src="my-new-mercedes" alt="My New Mercedes" />
  3. SEO Friendly Images WordPress Plugin
SEO Friendly Images is a WordPress Plugin which automatically updates all images with proper alt and title attributes. It makes your SEO for images easy. Read more about this plugin here – http://wordpress.org/extend/plugins/seo-image/
You can read more about optimizing images for SEO here – http://support.google.com/webmasters/bin/answer.py?hl=en&answer=114016&ctx=sibling
Some website which increase your photo blog's exposure –
Hope you find this article useful :)