Page Rank is a link analysis algorithm which is used by search engines to determine relative importance of your link within their database. Here I'll tell you how to increase page rank.
How is Page Rank Calculated?
Page Rank is calculated by various algorithms made by search engines, in simple words, Page Rank is calculated upon the number of links on your site; these links Include:
Backlinks.
Inbound links.
Internal links.
External links.
No-Follow links.
Do-Follow links.
Google and other Page Ranking sites analyze these links and assign a numerical page rank from 1 to 10 to your website. Below we will discuss Top 15 Killer Tips To Increase Page Rank.

How To Increase Page Rank?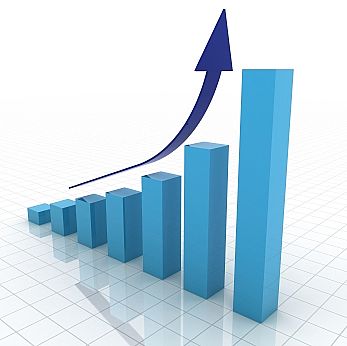 In order to increase Page Rank you must have unique quality content which your readers want to share with their friends.
2. Site Submitting:
To boost Page Rank you must have high quality Backlinks and the best way to generate quality backlinks is to submit your site on different web directories and article directories.
Some Good Web And Article Directories Are:
DMOZ
Yahoo Directory
Best Of The Web
Ezine Articles
Article Base
Go Articles
3. Guest Posting:
This is one of the most used and best technique to increase Page Rank. Most Blogs have options of guest posting through which you can post at their blog and get two or three backlinks in return to your blog this really helps if you are posting on good Page Rank Blog with the same Niche as yours.
4. Link Exchange:
This is one of the most old techniques but it still works, in order to get a good PageRank you should get higher Page Rank sites to link to your site, through this you will firstly get a good Page Rank and will get traffic from that site.
5. Keep Updating:
Google really likes Sites that keep their content fresh and unique. The more you post, the more Google will crawl your site and the more chances for you to increase page rank ;)
6. Commenting On Other Blogs: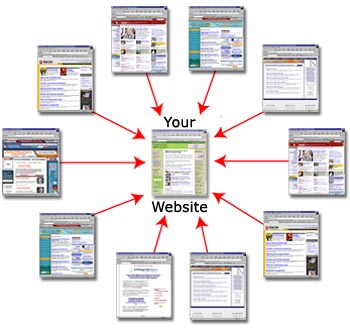 Commenting is a very crucial process in generating a good Page Rank. In Blogging Community you must be very socially active. Some Blogs are Do-Follow, which can help you generate back links to your site by just commenting on their posts. Nowadays most blogs have CommentLuv Plugin installed on their site which automatically places a link to their last blog post at the end of their comment.
7. Social Bookmarking:
Social Bookmarking is a very effective method to increase Page Rank because by sharing your Site on different Social Sites you will get a free Backlink and Traffic. Some of the most popular Social Bookmarking Sites Are:
Facebook
Google Plus
Squidoo
Digg
Hub Pages
Stumble Upon
8. Website Accessibility:
If Your Website is down for a long period of time, Google may reduce the ranking of your site. So You should always keep Your Website accessible.
9. Using Commonly Searched Keywords:
As You know people search using keywords and not the whole sentence so if you have used a keyword which is very frequently searched then you get a higher chance of your website being visited and MORE VISITORS = BETTER PAGE RANK.
10. Website Advertising:
You can make an Ad or a banner for your site and advertise it on different website, through this you will get good back links and traffic.
11. Create Multiple Pages:
If you create multiple Pages on Your Site this will strengthen your internal linking and will ultimately increase page rank.
12. Participate In Forums:
Google loves forums that are most frequently updated and by getting a back link from these forums you will succeed on increasing Page Rank.
13. Using Signatures:
You can add a link to your website in your online signatures. For example, you can add signatures in your email and forum posts but don't try to spam because you can be blocked.
14. When Does Google Re-Evaluate Page Rank?
Google Re-Evaluates Page Rank about Three to Four times per year, so almost every Three months Google calculates Your Page Rank again.
15. Never Use Illegal Tactics:
Using illegal tactics can get you banned from Google and Google is very smart so never think that you can deceive Google because if they find out that you are using illegal techniques which are against their policy they will block you. Stay away from those tactics using these legitimate techniques will improve traffic.
Over to You!
Which methods do you use to increase page rank ? Do share them with us. :)