Getting traffic to your blogs is not a rocket science. When you done few things right you can bring lots of organic traffic to your sites within less time (having targeted keywords in mind, proper SEO blog structure, internal linking etc.)
But it's hard to sustain your blog readership for a long time, agree?
If you want to keep your audience coming back for more, here are few things to do.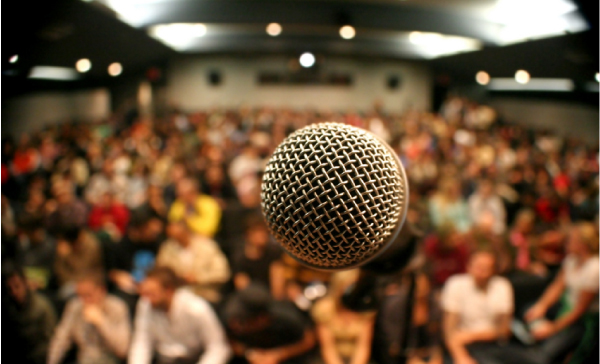 Capture email addresses by giving more
One of the best ways to bring people again and again to your blogs is by capturing their emails. Whenever you publish a new article on your blog, you can use newsletters to send them to your subscribers to keep them coming back for more.
Having a great email list will not only increase website traffic, it also improves your product sales. But you must provide value to your email subscribers often to make money from your email marketing campaign.
Here are few simple ways to build your email list faster.
Give away something for FREE (plugin, theme or eBook etc)
Always write great contents
Use social media sites to bring more people to subscribe
Use landing pages
Check out : Why You Need to Start Building an E-mail List
Be active on social media
Social media has become a vital place for most bloggers to spread their ideas and brand.
Social media platforms like Facebook, twitter, Google+ etc will not only bring more online visibility for your blogs, but they will also have the tendency to make your blog go viral.
If you have more followers and fans on social media sites, you can bring drastic changes on your blogging journey. It's very important for anyone who is blogging for a while to improve their social media interaction to boost their online presence.
If you are always posting useful stuff on your social media profiles, you will definitely be creating curiosity on your fans to read your links whenever you post something on your profiles. So always spend time on social media sites to share others stuff and to boost your online brand to keep your audience coming back for more stuff.
Create series posts
Series posts are attention pullers, most online readers visit your blogs again and again when you have right combination of series posts.
You can start writing series posts on any topic that your readers might be interested in. Few examples are, if you are running a bike advice blog, you could come up with "bike cleaning tips", "bike maintenance service tips for busy people" etc. This way you will be able to grab the people's attention who is interested in reading your stuff.
Moreover you can grab their email address by asking them to subscribe at the end of your each post. If they find your series posts interesting, they will certainly do whatever you ask them to do.
Pro tip: Don't write too many posts in your series posts, limit your posts to 5 to 7 articles and you can complete them by posting everyday on your blogs, thus finishing your series within a week.
Interviews will NEVER get old.
Interviewing someone in your niche is often a great way to get more traffic and attention from other bloggers.
You can see a huge traffic spike in your stats if you interview someone who is influential in your niche. It's not always possible for a new blogger to conduct interviews of top bloggers, but you can always try interviewing the rising blogging stars in your niche. This way you can bring more online visibility in the early stages of your blog.
If you create a separate page called "Interview section" in your blog and conduct frequent interviews (monthly twice or so), you can bring more audience to your blog again and again. You will also have a tendency to get more likes, shares, tweets and comments on your blogs if they go viral.
Always ask great questions that will provoke your readers mind and build strong relationships with other bloggers by promoting their stuff. This is a win/win approach and you can see great results in no time.
Extra tip: Have an appealing blog design, your blog should be designed to get the reader to do something. It could be anything from getting a blog comment to buying your affiliate products. Invest money to buy a premium theme or hire a professional to get a unique design for your blog, after all, first impression is the best impression in blogging.
You can use Theme Junkie or Elegant Themes. They're best and affordable. You can also check out our deal page too.
What next? Share your valuable views with us in the Comment section below.