If you read the next 2,200 words, you'll learn The Advance Guide Make Money With Stock Photography Sites.
So..let's  get started. ;)
Do you want to Make Money With Stock Photography Sites?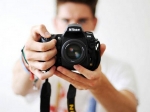 Are you interested making money from internet selling your lovely photos?
Then you would have a better chance to make money with stock photography sites which are considered the powerhouse of creativity and global depository of photographs.
Microstock website Shutterstock has a reputation that puts it on the top of the stock photography game. Shutterstock has one of the best multidimensional search engines of any stock photo site offering over 14.3million photos from 280,000 photographers. Everyday millions of photographers making money by selling photos on these stock photography websites. Stock photos and graphic marketplaces are useful for designers to both buy and sell stock resources.
Everyday designers are frequently needed stock photos, specially when clients don't have high-quality photos of their own.
And type of stock design resources (like vectors, icons, PSD files, textures) can save a great deal of time for designers. And selling stock graphic and photos can be an excellent source of residual income for photographers and graphic designers. Today by this tutorial you could learn some basics of Stock Photography and how to Make Money With Stock Photography Sites.
Let's go ahead.
Guide To Make Money With Stock Photography Sites
What Is Stock Photography?
Stock Photography is the word which refers to a supply of existing photographs that can be arranged and licensed for specific uses. It is a fulfilled stock of different portfolio of photographs where tons of people gather who need to use photos and images everyday on websites, magazines, brochures, web designs & development, graphic designs and other various purposes.
Using Stock Photography you can locate your target photos without hiring any photographer to perform on location shooting, that's greatly save your valuable time also keep stayed on budget.
Stock images get popular faster so people can promote their daily products from their websites otherhand photographers can Make Money With Stock Photography Sites according to the commission rate from Stock Photography Websites.
Make Money With Stock Photography Sites Online?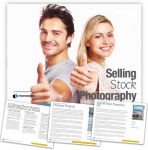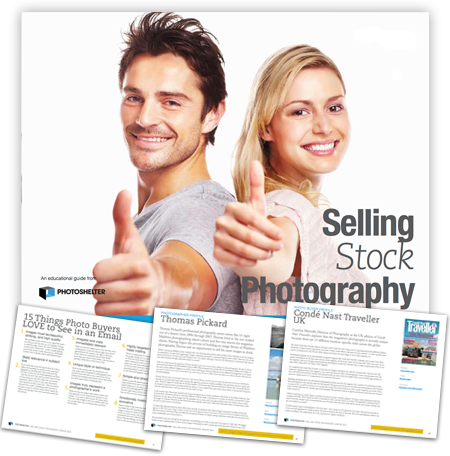 We just talked about Stock Photography now come how to get started with selling photos to earn money. Once you're a professional photographer and want to share your portfolios with the world then certainly this way could bring you some extra cash.

Yeah! that's right your photo back catalog could earn you a few or more, once you can utilize your work appropriately and choose the right websites to add them way.
There are few different ways to Make Money With Stock Photography Sites:
You can host your portfolio of photographs on your self website. Do let people download photos free and restrict some stuffs to purchase. Even you can sell advertising space next to them.
You can also build up a gallery and sell photographs directly to private clients
You can sell your photos for use on merchandise such as t-shirts, cups and calendars.
Once you don't have your own website don't worry about, simply upload your portfolio to stock photography websites and make money with commission rate.
These are the regular ways to get started selling photographs online as a professional photographer. You may explore more out of the internet but we discussed the core points where majority accrues to sell photos and make money.
From Which Photography Websites You Can Make Money?

There are tons of websites dedicated to buying and selling stock photography which you can use to Make Money With Stock Photography – but a few are still withstand from the rest of beginning due to a number of reasons.

Each stock photography website has different rules and guidelines on the way which photographs they are exactly looking for and will be accepted. Hence there are strict rules upon photographs ownership and copyright issues for each photo that will be submitted.
Different stock photography websites offer different commission rates and payment structures, so it's an worth taking query you may read FAQs, Getting Started sections to make yourself proper understand before joining any stock photography website.
Here we update a list of most useful and popular stock photography websites that really works on pay per download and your commission rates will be increasing if your photos get sold more.
These are top 5 lists of stock photography websites, you can register for free and explore your photos rating on internet market but you should remember the acceptance of photos there very tough, because everyday millions of applications knocking them also expertise's keep the market quite competitive which effects on beginners not to perform well also tends to be pushed out.
So, you must signup for these five big websites and try out the photos your consider the best from your repository. I think you will get at least a positive response.
Always keep in mind you may have to try multiple times to get a photo being approved. You'll Make Money With Stock Photography Sites sooner than later but remember NEVER GIVE UP!
How Much Can You Earn Selling Photos?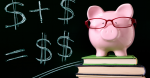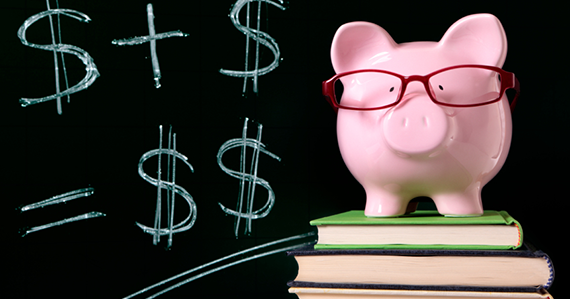 The simplest answer to that question, it largely depends upon you specially how many photos get approved and how increasingly it goes ahead for sale.
Sometimes payment per download gives you a few cents if it gets sold via a subscription but you remember the cents can quickly be upgraded if you can manage a considerable set of quality stock photographs over time. Some websites pay more for photographs if you can reach on different levels of downloads.
Example: You may get more per download if one photo manages over 5 or 10 times download rather of 1 download for one photo.
One more thing you should remember that you will be paid much more from a certain stock photography website if you agree to submit photographs exclusively and it will be included onto their exclusive program.
For example: iStockphoto will pay you up-to three times more commission to their exclusive photographers. Apart of iStockphot, Dramstime also pay an additional bonus for each and every photograph that their exclusive photographers successfully submit and you will be paying more per download.
One of the great things from stock photography websites is that your portfolio can grow rapidly and bring you up a lingering income while you are not even active on the website. The first photo you successfully upload that ready to sale and still selling on a certain commission could be hold out and in this way you can Make Money With Stock Photography Sites 10 or more year's time, terrific!
Which Photos Get Sold Well?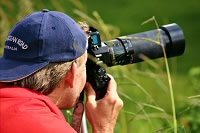 One of the best questions till now.

Let's discuss and make it easier to understand.

Before starting your stock photography career you will have to learn to deal with a bit of rejection.
Many of your photographs could well get approved but some of them will be disapproved containing violated or out-dated issues.
All of the stock photography websites lead their company on the basis on customers demand about which photos their customers ask for more, so they can't accept all types of photos because they have to target the market place not to the photographers portfolio.
People come to the stock photography websites to get images and photos that they can apply on their professional drudgery likely to design websites, icons, logos, graphics and merchandising purposes. Exactly you can target your portfolio on this market so your photos may be getting approved to stock photography websites easily. Lots of the most successful stock photography can involve very simple images on white backgrounds.
The more you sell the more you'll have Make Money With Stock Photography Sites..
For example: Lots of people seek for very simple photos or images of dogs, cats which they can easily photoshop onto a different background.
Final word, the simple the photograph, the more successful it could be on the stock photography sites.
How You Will Be Paid?
That's the most important question in our Advance guide to Make Money With Stock Photography Sites.
Now come to the desired question for every photographer.
Each stock photography website has their own rules and guidelines to pay a member when it comes on action. Normally you will have to reach a minimum payout level such as $50 or $100 to request for a withdrawal circumstance. You may check withdrawal conditions or payout sections of any certain site before to get registered and make yourself well awared about payment procedures.
Most of the sites surely pay you out by a variety of methods such as Paypal, bank transfer or cheque. These things will have to meet your local address and the company's serving areas around the globe.
Additional Questions:
We also have tagged some additional questions regarding how to Make Money With Stock Photography Sites that you may ask yourself after reading till now.
Who Can Participate This Program?
Definitely the question dedicated for theme we're talking all about this tutorial. People join to Make Money With Stock Photography Sites are all experienced photographers or you can say geeks in photo shooting. If you're out of this profession then you need not read this tutorial anymore because we're talking photographers and this tutorial dedicated only for them.
Because you can't take part this market once you're not addicted to this profession but purchasing some attractive photos or optimizing your photos by photoshop or illustrator these are not the criteria of this program. How many photos you could manage adopting such type of proxies there are indeed over thousands of portfolio photographers mange to apply so you can't compete them with your limited stock.
Things You Will Need?
A Photographer needs these types of instruments before to take part in stock photography journey.
Professional digital cameras such as Digital SLR cameras
Computer, or a tablet with internet connection
Adobe Photoshop (optional but recommended)
Adobe Illustrator –if you want to create your own images other than photos (optional but recommended)
And two hands..;)
Bonus Tips For Starters To Get Photos Noticed – Sell More
Over millions of people target to make money online also hunt for the hassle free ways. To Make Money With Stock Photography Sites is becoming one of the most popular ways to internet surfers where we will have to do nothing but sales will be increasing and we will earn day and night. This idea is very interesting but to achieve that position is too hard to manipulate.
For example: you will have to face a lot of competitions to get your photos noticed … and sold!
So what you can do to help your photos get noticed into millions of photographs online.
There are some certain ways to get your photos being noticed and you go popular quickly thus you'll Make Money With Stock Photography Sites..
Once you have a website, facebook page, twitter account, linkedin profile or other connected social accounts, then try them to promote your stock photography portfolio.
Use Google trends, Google planner, Bing keyword tool to locate highest search keywords and finally tag your photos and make sure they will get found in search results.
Check what your images look like 100% before to take part in competition.
Read failed submission stories from different sites forums. Almost websites give reasons why a particular photo doesn't get accepted to their database. Note them and try improving future photos.
Do not touch up your photos much more with photo editing softwares always try simple background images.
Use blogs, comments marketing, reviews and guest posting to link back your submitted photos on stock photography sites.
Read the onsite blogs of photographers who are selling well on particular site.
Never submit similar dozens of photos, this will surely degrade your standing on stock photography sites
Use photoshop or similar softwares to remove background from images to give proper outlook
Join stock photography website forums to make useful debuts
Properly go exclusive if you feel happy to work with just one stock photography site
Bid some photos for free to download just to get at buyers into your portfolio
I'm Not Good At Photography, How to Make Money Then?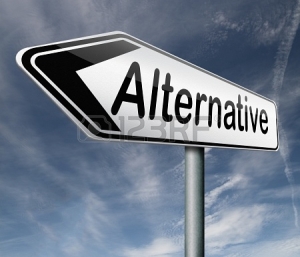 Okey let me explain about this query.

We talked about how to Make Money With Stock Photography where it's very easy to make money by selling photos on different criterias but the competition keeps the market very hard to get approval first and join. But once get approved you will definitely start making money no doubts. But what to do if you're not addicted to this profession.

There are lots of ways out of internet where people making money on the basis of their experience, academic knowledge or special techniques. You also need to learn how to make stock photos and selling them effectively to Make Money With Stock Photography Sites.
We can consult you to start with freelancing. In this field over 60 million active freelance workers making money huge which keeps the global market revenue always higher.If you have your own website then what you are waiting for you can make money ad publishing networks also sell ad spaces with third parties
Out of these you can try paid surveys, paid-to-click, pay per sell, review posting, and lots of ways around the internet. But be remember before starting with any company you must try the reviews of that company, whether it's scam or legitimate, talk with people who are making money and still now, always participate forums to get clear information from the people who tried prior. Thus you could be able to Make Money With Stock Photography Sites.
Hope that tutorial helped you to learn something about how to really Make Money With Stock Photography Sites.
Have any questions?
Feel free to ask in comments.
If you really like the article, please share.