Blogging gives you a chance to have your voice heard online. I've found blogs to be the right platform for conveying what you want to say. They also serve to establish your business, product or brand effectively. There are endless possibilities with a blog that you can make use of. There are millions of blogs at present, but not all of them are successful.
This has made me think of the key purpose of blogging and what makes it a success. While some think that being passionate is a vital necessity, there are others who suggest the money that you get out of blogging is what keeps more and more people drawn towards it. I've come up with some important points that touch upon the reason people take to blogging. And I hope this will help those of you who are starting out blogging afresh.
Why Passion is Necessary?
While most of the bloggers I meet accept that making money out of their blog is their goal, this is not however what they ultimately want out of the blog. The satisfaction and content feeling that you get when you have truly accomplished what you feel is right, is the ultimate result that many want.
But most of us are sidetracked easily by the process of making money. Though getting quick money is indeed gratifying, it can't satisfy you in the long term and the gain will also not be substantial if you just think of the money alone.
Getting Involved
In blogging whatever concepts you write about have been dealt with already in some form or other. The main difference according to me is how different your approach is. Unique and exclusive ideas are welcomed by all.
This fresh perspective can be brought about only when you are truly passionate or interested in what you write about. I've seen many a content and quality suffer because of not being connected to the topics your blog features.
Making Money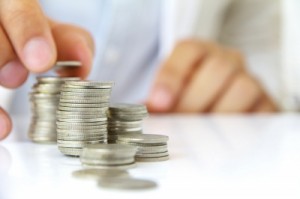 Source:- FreeDigitalPhotos
Though I may sound hypocritical, blogging about topics that you are not connected with can take their toll on your blog, however profitable they are. Going along with the trend on taking shortcut methods may give you temporary satisfaction, but in the long term this will be counterproductive and cause your downfall. If you start your blog thinking that you can become successful overnight, I'm sorry to disappoint you, but this is not going to happen.
When you look at how the famous bloggers like Darren Rowse, Michael Dunlop, John Chow, Steve Pavlina, and others have become popular, you'll find that they took many years to accomplish the feat.
So what is the solution?
If you want to make your blog a success, you need passion for the topic you're blogging about, and also do it the right way. This will create the exposure you need and down the line you will start making money out of it too. Here are some tips I've put together that will kick start your blog and get it functional in a short period.
Quality always Triumphs
The Google algorithms and other stiff competition you face online can hamper your ranking in the search engine and also affect your exposure. By focusing on the content quality instead of relying on the quantity to attract traffic you can succeed better.
Powerful Content
What you write should not be a modified version of what can be found in other blogs. This can make viewers lose interest soon. The content should be unique, magnetic, and dynamic in nature, if you want it to be shared and make it a success.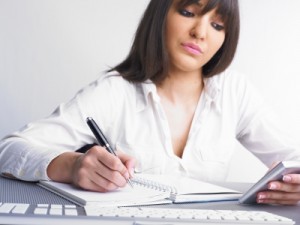 Source:- FreeDigitalPhotos
Treat Your Visitors Royally
Instead of looking at how established your blog is, you need to value and cherish each and every visitor, even if they are only a few. I've found that long term and lasting relationships are a better way to reach your goal. A happy visitor or customer will definitely bring in success and profits. And what do you prefer- hundreds of random visitors who are not interested in your content, or a handful of paying clients? Make wise choices when it comes to engaging connections.
Conclusion
When you look at the successful bloggers, a majority will confirm that the passion for the work is the key factor that had made them persevere and they make a success and profit out of it. If you are taking first steps towards setting up your blog, the aspects I've touched upon will help you make a clear and better choice and propel you towards a total success.