Through further algorithm updates, Google, Bing and other major search engines are changing the ranking factors and SEO in 2014. In the previous years SEO was really easy to do as it is easy to say.
Unbeatable link building, spamming were the easiest ways to get ranking in no time. As soon as the search engines acknowledge the strategy, they started to fight against them. Let's look through the history of Google's algorithm updates.
In December 2000, they rolled out their very first update. I think that was not their successful year. They kept up the changes to fight the spam, but they weren't able to achieve glowing success till 2010. But from 2011 to now, it is proved that their strategies have become victorious. Google has totally trended their ranking factors.
To December 2013, the Panda, Penguin and Hummingbird updates made sensational changes all around. Some people considered these as the death of SEO. But this is exactly not. Because the new SEO is based on reputation, content, quality and naturality. Google has deeply focused on reputation of sites in brand new factors of seo in 2014. They started to analyze social signals from some years ago, but this one is going to be the most effective element in 2014.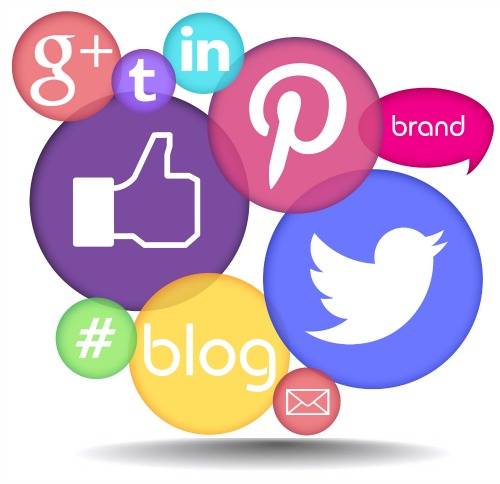 Is It Confirmed That Social Signal is One Of The Ranking Factors?
In December 2010, Google and Bing had started the social graph search feature to analyze the reputation of links. It was first announced by Danny Sullivan on a post from Search Engine Land:
Both Google and Bing have added many social search features over the past year. There's also been talk about using "social signals" to help rank regular search results.
That was a great news for all but still many people were waiting for an official declaration of Google or Bing. Finally, Matt Cutts confirmed the major quote that Google and Bing has started to use social signals as a ranking factor. He answered a question by WebSEOAnalytics on this topic:
WebSEOAnalytics – Hello Matt, a recent article of Danny Sullivan suggests that Google uses Twitter and Facebook links as a ranking signal. Can you confirm this? Can you elaborate a little bit more on this?

Matt Cutts – I filmed a video back in May 2010 where I said that we didn't use that as a signal, and at the time, we did not use that as a signal, but now, we're taping this in December 2010, and we are using that as a signal.
Here is the official declaration by Matt Cutts confirming that they have started to use social signals as a ranking factor:
[youtube https://www.youtube.com/watch?v=ofhwPC-5Ub4
So, it is confirmed and we can follow Danny Sullivan's suggestion without any doubt. It is time to make engagement in social media for growing social reputation.
Recently, Matt Cutt announced that guest blogging is dead for SEO purpose. After that, everyone started writing blog post on  this topic.
Within 2 days, these authority blogs got ranking on page #1. Because of social signal and linking to each other. See proof below.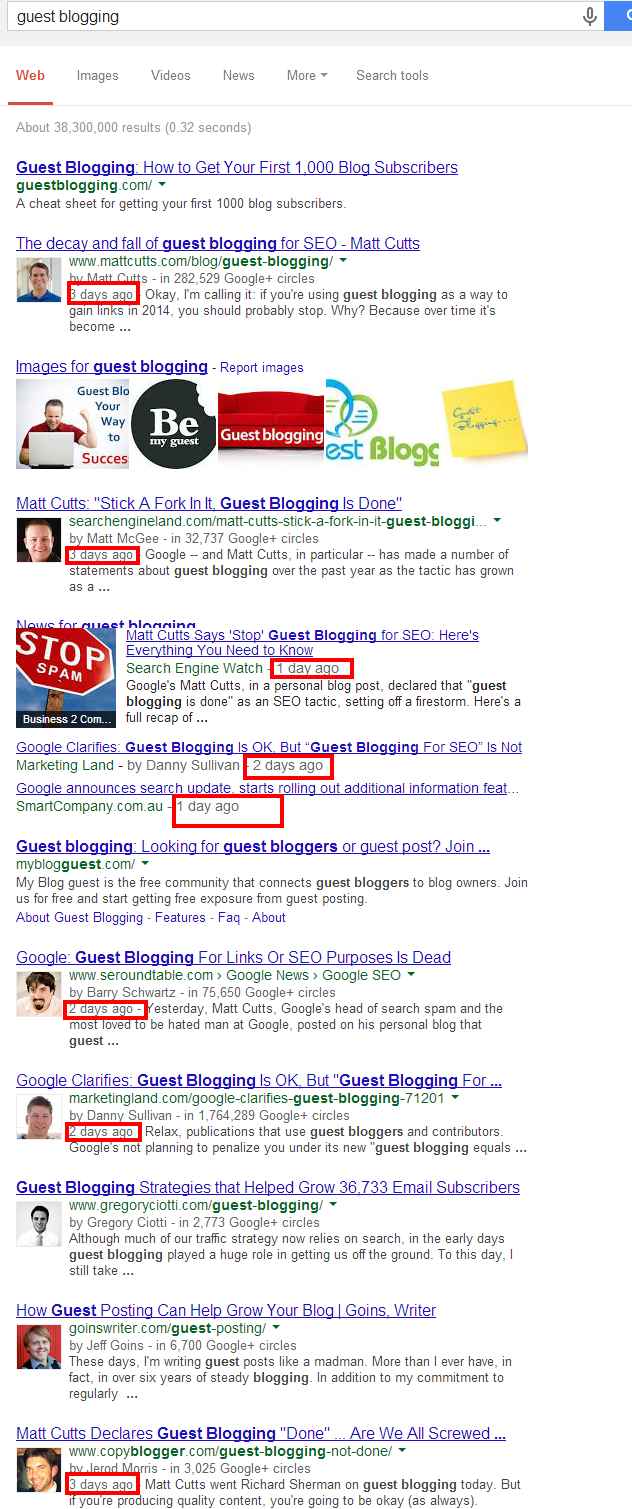 How Social Signals Affect Search Engine Ranking?
The major search engines have started to count on social engagement to compare the reputation of links. Now SEO is so scaled that quality and reputation all round achieve the success. Social media are the place where people interact with each others. So, within this place, it is possible to get the recommendations and engagements of social people.
Through Hummingbird update, it was revealed that social signals from engagement will have more impact on Google ranking. And sites with very low social signals got negative effects too. Here are the top reasons why major search engines are relying on social signals:
What Are The Ways to Build More Social Signals Through Engagement?
The only way to get more social signal and improve your SEO in 2014 is brand promotion. So, here are the main criteria for building natural presence from social media platforms:
Which Platforms Should Be Used For Better Social Signals?
There are excessive numbers of social platforms for users, but one may ask what are preferable? Well the exact answer will be the sites leading with page rank and authority. As it is also used as a source of instant targeted traffic, we should try out the sites with more social engagement of people.
So, Facebook, Twitter, Google+, Pinterest, LinkedIn and so on sites like these should be used as I do. These sites have the highest number of social activities. So, these would be your choice if you really want the branding part to get more social signals for ranking. Using these sites actively would help you in SEO in 2014.
The Biggest Advantages of Being Connected With Google+ For Ranking:
Some years ago the most avoided platform was Google+. No one measured this seriously as a result, many of the SEO experts considered this as worthless. Google+ is going to change SEO in 2014. So make sure to use it from now.
But now the thoughts are completed changed. In fact, in my judgment it has the highest value rather than any social platform. Here are the top reasons why everyone should get seriously into Google+:
Final Thoughts about Social Media and SEO in 2014:
I trust on it with my heart and soul because of the latest Hummingbird update and some exact words from Matt Cutts. SEO in 2014 is gonna be change. In some other blogs, it was said to prevent any sorts of algorithm changes, we should get social.
Previously, social bookmarking, forum posting and other simple strategies were enough for ranking but now these are not. So, in my SEO strategy I have included the social engagement part.
However, I am sure that it is one of the best strategies that is going to work for SEO in 2014.
What do you think? How Social Media Will Affect SEO in 2014?