There are many guide and tutorial available online about how to start a blog. Some stuff is worth reading and some is just crap but this post is really gonna help you to start a blog, as I have spent lot of time researching for this post.
I've been asked many times, how to start a blog and make money from many bloggers. Today I've decided to write a detail post on this.
BTW, there are some special tips for you at the end :D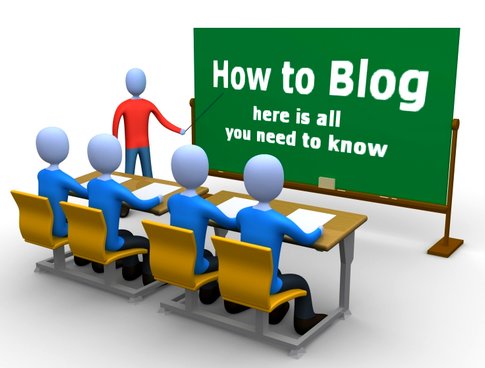 This guide is not to motivate someone to guide on how to start a blog. It is best suited for someone who already made the decision to start a blog and need some step by step guide on how to start a blog and setup WordPress.
How To Start a Blog?
This is a How To Start a Blog : Complete Guide To Setup WordPress Blog and easy to follow guide that will help you setup WordPress blog from the start.
Choosing The Right Topic
This is really important step because your blog niche is going to be the most important part of your new blog journey. You don't just want to write about anything.
Remember: Just writing won't make your blog successful.
Your writing needs to be remarkable.
The best to find topic about your new blog … is to pick a topic that you are passionate about.
Once you have a good topic… you'll next need to find a domain name.
Focus on your blog's aim and you will get success for sure but if you do not know what you want to achieve from your blog then I suggest think of it because blogging is not a joke it needs lots of temperament and patience.
Picking a Domain Name
First setup in this guide how to start a blog is to pick a great domain name. This is your identity. Spend more time on finding best domain for your blog. Write down as many ideas came into your mind and choose perfect one.
Brainstorm few domain names in your mind. Choose a short but descriptive name and also from the results of Keyword search from Google. Make sure your domain name complies with the following things:
Choose short and unique domain name.
Make use of short keywords if possible like this site have.
Make your domain name easily memorable.
Do not use hyphens (-) in your domain name as far as possible.
Make domain easily to remember. It'll make blog better. This is also useful for branding your blog.
Make sure you pick a great name, incorporating the tips above.
Don't change your domain later. It'll surely screw your blog. You can search for available domain names and register them with Godaddy.com. You could get a domain name for as low as $10-$15. Not a big deal. Godaddy also providers discount coupons.
You can also use these domain name suggestion tools to find a perfect domain for your blog.
Sign Up with a Web Host:
Choosing a best web hosting is also very important to start a blog. There are many web hosting companies that do lots of promises while signing up but at the end they fail to deliver.
The best WordPress Hosting Providers are Hostgator, Bluehost, Dreamhost.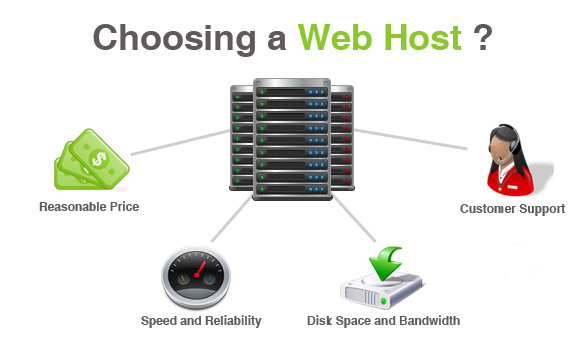 It is highly important that you remain cautious about choosing cheap hosting services. I have selected the Best of the Best WordPress Hosting Providers based on their :-
customer experience and service
performance.
money value.
uptime
disk space and bandwidth
I highly recommend Bluehost for hosting your blog. You can easily setup WordPress blog with them in minutes. Some hosting also provide tutorial about how to start a blog and install WordPress etc. Bluehost have great deals and you can host your blog there for as low as $3.95 per month. I know some other hosting companies, but I strongly recommend Bluehost for the following reasons:
They have an excellent support. Just amazing!
No downtimes.
Noissues like slow loading or anything else.
Unlimited Disk Space
Unlimited Bandwidth
Bluehost is cheaper and also provides a free domain registration
Signup for BlueHost Here
Bluehost is also recomended by WordPress.org. Use this special link to get hosting for as low as 4.95$/month I recommend you to signup for a year or more. So you can get hosting for 3.95$ /month
If you are not happy with Bluehost you can try Hostgator. It's also best wordpress hosting service provider. I'm using it.
Hostgator is cheap and also best. Their customer support is available online 24/7 and you can talk with them about your issue any time you need. Any problem you have will be solved very quickly.
All of their hosting plans include a Unlimited Disk Space, Unlimited Bandwidth, 99.9% up-time guarantee, 24/7 customer and technical support.
Think twice or even three times before you decide on your hosting. Choose a web host that can easily allow you to setup WordPress blog!
If you're confuse which host to choose, check out BlueHost vs Hostgator complete comparison.
Point Domain to Web Host.
When you signup with Bluehost. They'll send you a welcome email. Open that email from Web Host .
Look for the "NameServers." in the email
Copy the first nameserver. It will look something like: ns1.bluehost.com
Now Go to GoDaddy.com and login.
Go to "Domains" Then "My Domains"
Click on your domain name
Click on NameServers and the "Custom Nameservers"
Paste your first nameserver (that you copied) in the first nameserver box.
Do the same thing with the second name server. (it will be like "ns2.bluehost.com)
Click on OK and done! :D
This is method will work for both hostgator or bluehost!
Install WordPress
Next step on how to start a blog is to setup WordPress on Web hosting. If you are using the Bluehost web hosting, most likely you will be dealing with the CPanel. We can setup WordPress in the CPanel interface.
NOTE: You can also hire me to setup your new blog for FREE!
It only takes 3 simple steps in this how to start a blog guide. If you face any problem with video. You can see screenshot below to setup wordpress on bluehost.
– Under the Software/Services, locate the Fantastico De Luxe and click on that icon.
– On your left, you will see WordPress and click on that. Once the page loaded, click on New Installation.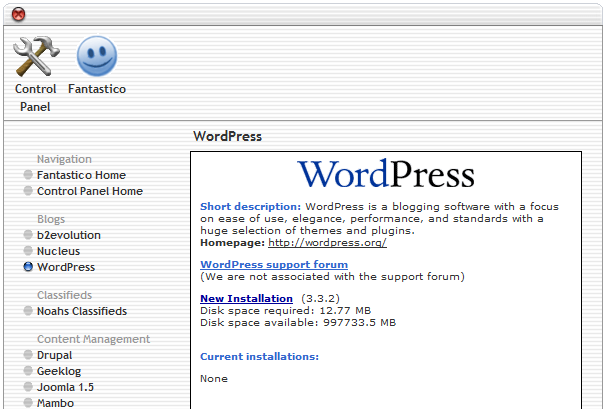 – Go through the standard settings and you should have your WordPress blog up in matter of minutes.setting up WordPress.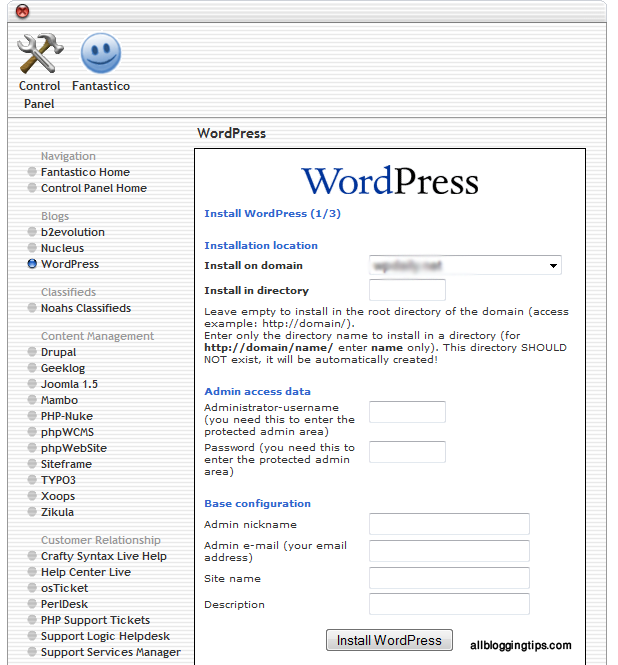 Login to WordPress
This will bring you to the place where you control almost everything about your blog including writing posts and customizing how your blog looks.
To login go to: "YourDomainName.com/wp-admin" in your browser.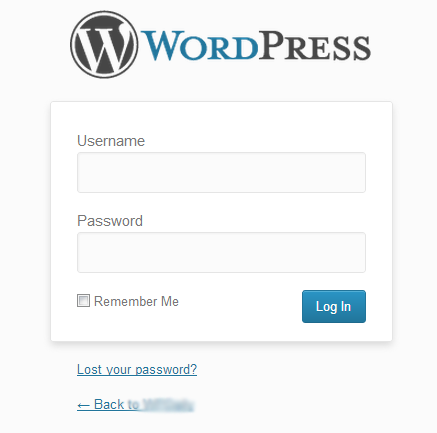 Enter your WordPress Dashboard Login username and password that you just set up in recent step.
Your dashboard will look like this.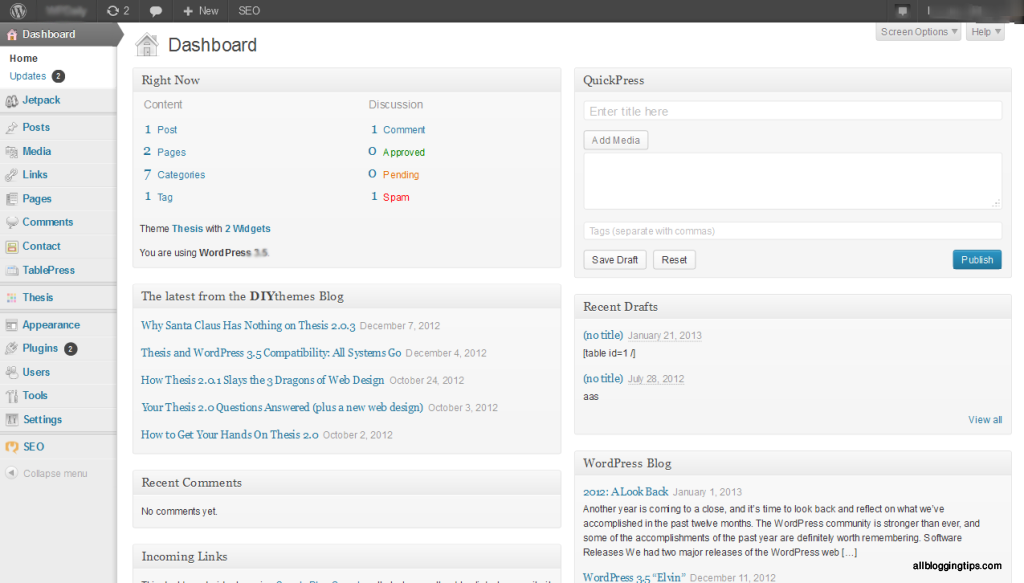 Install WordPress Theme
Design is queen. Choosing best WordPress theme is also very important. There are free and premium both themes are available in market. I'd recommend you to choose premium WordPress Themes. Make sure the theme you choose should include following features.
SEO Friendly Design
Widget Ready
Compatibility with every browser
Customizable design
Different color schemes available
Easily customizable header
Video and image friendly
Social media integration
Make sure to choose a perfect theme for your WordPress blog. There are many websites that providers quality WordPress Themes. Below are some top, best and affordable wordpress themes club. BTW, I'm using Marketers delight skin for thesis theme.
Theme-junkie is a newly opened premium WordPress theme provider in 2009. The company offers user-friendly, great looking, and efficient WordPress themes.
ThemeJunkie provide best wordpress Themes for very low price, Professional looking, Fast loading and great lifetime support. This is one of the best wordpress themes club.
Use this link and enter special coupon "35OFF" to get 35% OFF on any theme! Isn't that really cool? ;)
Looking for great, professional looking, elegant style wordpress themes?
Elegant themes have it all. They provide great quality wordpress themes.
Click here & get 100% complete access to their entire collection of 76 themes for only $39!
After you select wordpress theme. You can install by going to WordPress administration area > Appearance > Themes. Read more about this in detail here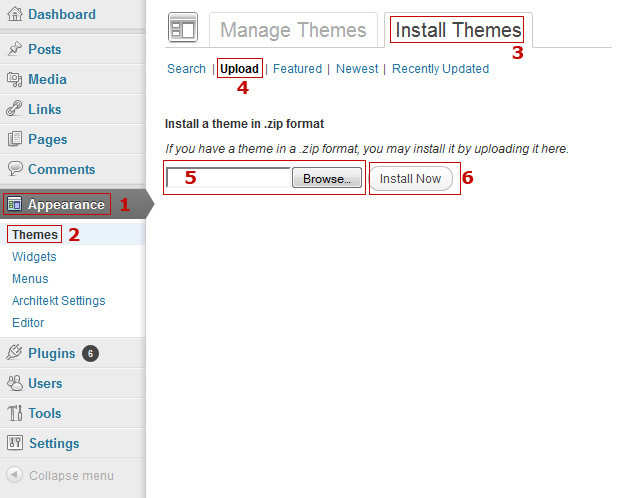 Write Your First Post
A intersting step on this ultimate guide on how to start a blog.
Click on the Posts | Add New option in the left-hand side menu. You should now see the New Post screen . Enter the title of your first blog post, something like, "Welcome to My New Blog." I'm clever, right? ;)
Now you can start writing your first post in the field directly. As it's your first post you can add some information about yourself, your blog and purpose of this.
Now click the Publish button. You can also click on the Preview Changes button to see how your post looks.
WOW, Congratulations! You have just published your first post on your very own self-hosted WordPress blog. :D
What's next in how to start a blog guide?
Ultimate guide on How to start a blog is completed. That's all. As I mentioned in starting of this how to start a blog guide that there are some special tips for you.
Here it is!
Some articles that worth reading. They'll help you to improve your blog, getting traffic and making money from blog.
WordPress
Get Traffic
Most Idiotic Ways To Promote Your Blog Online
Content Writing
12 Tips For Writing Engaging Content For Readers
SEO
Make Money
Recommended Reading
Want To Become A Famous Blogger? Then Read This!
Final Words about How To Start a Blog Guide
Good luck to everyone who has a new blog or is thinking of starting one! . I've spend lot of time for research of this how to start a blog guide.
I want YOU to help me in making this "how to start a blog" guide go viral and helping newbies to start a blog.
You can consider sharing this post on social networks using below social sharing buttons. You can also link back to this post from your blog post if you want. :)
Did I missed any point? What are your views about this how to start a blog beginners guide? Do you have any other tips on how to start a blog guide for newbies?